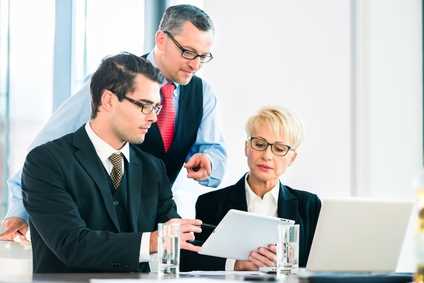 ValuLink specializes in performing expert business valuations of tangible and intangible business assets across multiple industries. We provide our clients with a snapshot of their company's financial standing to present to potential investors. We assist our clients to align their business requirements to their business goals and widen profit margins by improving their business processes.
ValuLink analyzes business performance, values complex business assets and securities, and develops robust valuation opinions for assessing, assuring and formulating business value.
ValuLink's Business Valuation Expertise includes:
•  Fairness & Solvency Opinions
•  Mergers and Acquisitions
•  Financial Reporting
•  Purchase Price Allocation
•  Stock Option Valuation
•  Intangible Asset Valuation
•  Gift and Estate Planning
•  Expert Testimony
•  Bankruptcy
•  Intellectual Property Valuation

ValuLink helps our clients align their company's strategic objectives with their operational execution. Our consulting services assist our clients in business strategy, strategic planning advisory, operational efficiency and performance improvement.
ValuLink's Business Performance Expertise includes:
•  Business Strategy
•  Strategic Planning Advisory
•  Growth Strategy
•  Financial Accounting
•  Operational Efficiency
•  Process Assessment and Improvement
•  Management Reporting
•  Cash Flow and Liquidity

ValuLink ensures that our client company meets the necessary regulatory compliance and risk advisory requirements to support the rising number of regulations and need for operational transparency. Our compliance solutions include Sarbanes-Oxley (SOX) compliance and corporate governance.
ValuLink's Business Compliance Expertise includes:
•  Regulatory Compliance
•  SOX Compliance
•  Internal Controls Audit
•  Solvency Opinions
•  Risk Assessment
•  Transparent Reporting

Want to know the value of your business and intend to make it more valuable? Contact Us to know more.