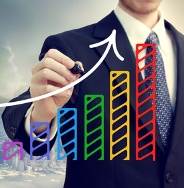 ValuLink's Consulting Insights help our clients to successfully address issues and challenges they might have encountered in their company at various business levels and which might be significantly impacting their company's flourishing future. ValuLink helps our clients to improve business processes and provides constant guidance to move towards the top of the ladder. ValuLink proposed methods not only reflect best practices across industries and functions but also day-to-day business realities dealt by companies.
ValuLink provides our clients with customized expert opinions across several dimensions of business including business strategy, strategic planning advisory, operational efficiency, and performance improvement to name a few. Our broad experience across various industries in management consulting coupled with our team of ValuLink experts who are well-connected with the industry and well acquainted with the business cases, leads to an enhanced business performance for our clients enabling them to stay competitive.
ValuLink's Business Performance expertise leads to:
•  Reduced costs
•  Increased revenue
•  Clear strategic direction
•  Improved organization design
•  Advanced game plan

Performance Services we assist our clients with:
•  Strategy and Innovation
•  Operational Efficiency
•  Strategic Planning & Advisory
•  Growth Strategy
•  Financial Accounting
•  Process Assessment and Improvement
•  Cash Flow & Liquidity
•  Management Reporting
•  More..
Business Performance Methods and Approaches:
At ValuLink, we ensure that our personalized recommendations are well implemented by our clients and the proposed enhancements and changes are managed as per our suggestions. We integrate client training as a vital component. We not only assist our clients to achieve their short term business objectives but furthermore, we also help them build the framework for booming future as well.
Want to align your company's strategic objectives with operational execution? Contact Us to know more.