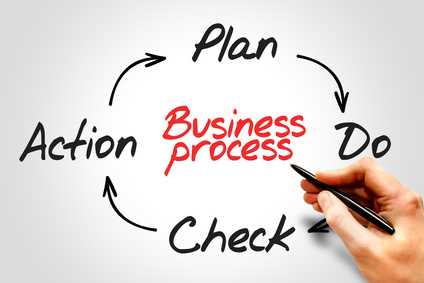 A company's growth and success depends on the effectiveness of its business processes. Designing optimal processes is a complex task due to inter-dependencies on other processes and vital resources like time and money. Inefficient processes add to business costs, are a waste of time and can create bottlenecks.
ValuLink assists our clients in prioritizing and evaluating critical processes, identifying inefficient processes, suggesting improvements and monitoring the improved processes to ensure profitability. ValuLink assists our clients to identify their key performance indicators (KPI) and measure business performance by following frequent process assessment and improvement loops.
ValuLink's business process assessment and improvement services help our clients to enhance their processes and accelerate their efforts leading to optimal utilization of resources. ValuLink's business process improvement practices allow our clients to reduce their costs by minimizing losses and maximizing productivity. In due course, our clients achieve operational efficiency leading to overall growth.
Want to Improve your Business Processes to achieve Higher Productivity? Contact Us to know more.