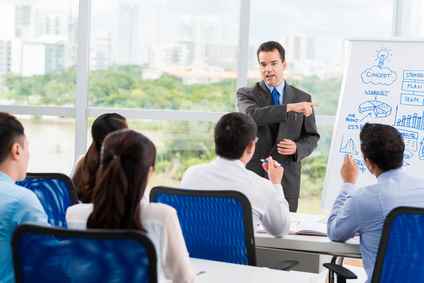 Our services are not only restricted to consulting and professional services. We also provide specialized training and guidance across several sectors of business. ValuLink aims to help our clients maintain the fast pace in today's global economy and to assist our clients with sustained economic growth.
Constant investment in training and development is crucial for improving the overall performance of any organization. The most successful senior level executives continuously seek to refine their skills and learn new information.
Training Methods and Approaches:
Our training & guidance services help our clients to identify business opportunities to make the right decisions and meet the challenges of the business environment to better manage risk. ValuLink's training and guidance methods can be tailored to meet our client's specific needs. The highly organized and methodical training schedules conducted by our skilled professionals, help our clients develop their technical knowhow and thus provide assurance to a strong and flourishing business.
Looking for a customized management training programme? Contact Us to know more.